Adaptive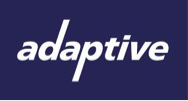 ---
Founded in 2002, Adaptive provides clients with software solutions and value-adding partnerships that deliver a business discipline of data governance, control and innovation to the enterprise.

Our customers value Adaptive's mature data governance platform, which enables them to always see where their data is stored, what that data means, how their data flows around their organization, and the impact of intended or unintended transformations on it.

Industries currently served include Financial Services, Government Agencies, Healthcare, Energy and many other regulated industries, where compliance and data governance are critical to operational and strategic success.

Through our innovative technologies, professional services delivery and partnerships, we aspire to be the metadata repository, governance and analytics software provider of choice for progressive organizations worldwide.
---