Thetica Systems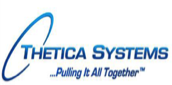 ---
The word "Thetica" was created from the Greek letter "theta," representing thought or reason, and "etica," representing ethics. Thought, reason and ethics are essential elements of any successful business and our commitment to this concept is embedded in the company's name.

The company integrates client-licensed data from Intex, Lewtan/ABS.Net, and Bloomberg via the Backoffice data feed; loan level data from CoreLogic Loan Performance, BlackBoxLogic, Lewtan/ABS.Net, and Trepp; pricing data for CLO NAV from Lewtan/ABS.Net, Markit, and Reuters; credit ratings from Equifax and Transunion; HPI from CoreLogic, FHFA, Standard & Poor's/Case-Shiller, and DataQuick; color from SCI PriceABS; and industry standard pricing from Interactive Data Corporation. Vectors and credit models can be integrated from clients' choice of third party vendors such as Five Bridges Advisors or CoreLogic, or from internal models, workbooks, and databases.

Clients include investment banks, hedge funds, insurance companies, capital management, brokers, dealers, and others that invest in or monitor structured finance securities, with users from traders and trading desks, project managers, research and product controllers to risk managers, regulatory reporting and IT.
---
"The Bloomberg naming convention for bonds has become a market standard for trading. Using the Bloomberg Symbology feed, Thetica Systems can map more datasets together and deliver a uniform user interface experience to our customers."
Dr. Michael Bloomfield, Manager, Business Development and Partnerships, Thetica Systems, Inc.