Richard Mark Soley, Ph.D.
Chairman And Chief Executive Officer at Object Management Group
As Chairman and CEO of OMG, Dr. Soley is responsible for the vision and direction of the world's largest consortium of its type. Dr. Soley joined the nascent OMG as Technical Director in 1989, leading the development of OMG's world-leading standardization process and the original CORBA® specification. In 1996, he led the effort to move into vertical market standards (starting with healthcare, finance, telecommunications and manufacturing) and modeling, leading first to the Unified Modeling Language TM (UML®) and later the Model Driven Architecture® (MDA®). He also led the effort to establish the SOA Consortium in January 2007, leading to the launch of the Business Ecology Initiative (BEI) in 2009. The Initiative focuses on the management imperative to make business more responsive, effective, sustainable and secure in a complex, networked world, through practice areas including Business Design, Business Process Excellence, Intelligent Business, Sustainable Business and Secure Business. In addition, Dr. Soley is the Executive Director of the Cloud Standards Customer Council, helping end-users transition to cloud computing and direct requirements and priorities for cloud standards throughout the industry. In 2014, Dr. Soley helped found the Industrial Internet Consortium and (IIC) serves as Executive Director of the organization. The IIC was formed to accelerate the development, adoption and wide-spread use of interconnected machines and devices, intelligent analytics, and people at work. The members of the IIC catalyze and coordinate the priorities and enabling technologies of the Industrial Internet.
Dr. Soley also serves on numerous industrial, technical and academic conference program committees, and speaks all over the world on issues relevant to standards, the adoption of new technology and creating successful companies. He is an active angel investor, and was involved in the creation of both the Eclipse Foundation and Open Health Tools.
Previously, Dr. Soley was a cofounder and former Chairman/CEO of A. I. Architects, Inc., maker of the 386 HummingBoard and other PC and workstation hardware and software. Prior to that, he consulted for various technology companies and venture firms on matters pertaining to software investment opportunities. Dr. Soley has also consulted for IBM, Motorola, PictureTel, Texas Instruments, Gold Hill Computer and others. He began his professional life at Honeywell Computer Systems working on the Multics operating system.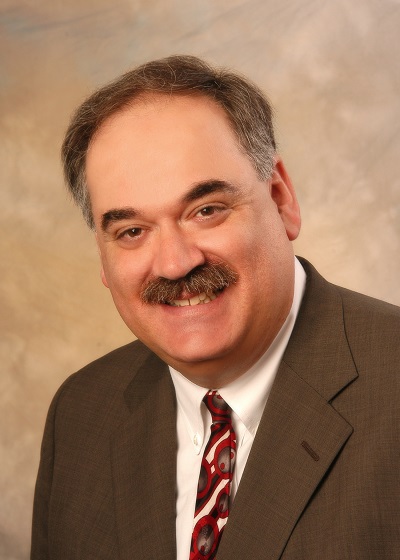 Peter Warms
Senior Manager of Fixed Income, Entity, Regulatory Content and Symbology at Bloomberg LP
Peter is responsible for managing Bloomberg's global team efforts in regards to the content and data quality for fixed income, equity and regulatory data. Since 2010, he has also led the firm's efforts in bringing Open Symbology to the financial services industry. Seeing the need in the financial industry for a unifying symbology that could provide unique identification across the asset class silos, Peter championed the efforts within Bloomberg to offer a global solution as a public good and open data standard. With over 25 years of experience in data, Peter is a regular speaker at data and financial services events and conferences, providing his insight into where the industry is heading, hot topics of the day, and best practices for the future.
Prior to his current role, Peter was responsible for overseeing business development for Bloomberg Data License, which combines the resources of the Bloomberg Professional Service - the world's most trusted source of information, analytics, data and news - with end of day and intraday reference, pricing and corporate action data services. Peter joined Bloomberg in 1993 working in the Global Data division primarily focusing on Fixed Income. He has managed Mutual Funds and Corporate Actions functions, and held positions in Product Development and Content Management.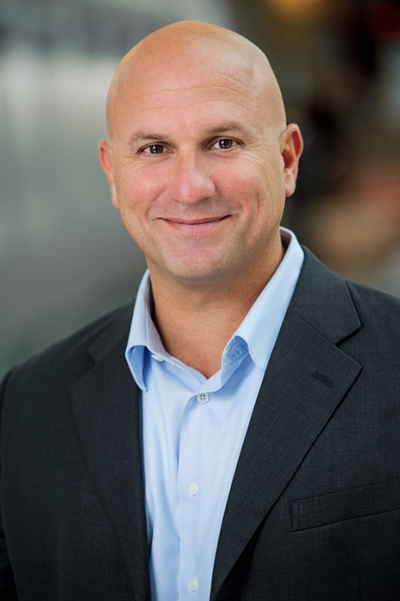 Richard Robinson
Leads Industry Initiatives and Strategy in the Open Symbology group at Bloomberg LP
Richard C Robinson is a senior business executive with over 25 years of experience in the financial industry, with a rare perspective that spans working in operations and technology positions at global custodial banks, international brokers, investment managers as well as core industry utilities.
Starting in the Global Custody Operations of Bankers Trust Company in the early 1990's, Rich has worked throughout the front, mid and back offices at NSCC, Merrin Financial, The Bank of New York, Deutsche Bank Securities AG, and Omgeo. Post-crisis, he worked in consulting capacities at Barclays to help bring on board the former Lehman Equity desk, and at Morgan Stanley Smith Barney, leading the EMC engagement that defined the distribution, order flow, trade reporting, compliance, and related functions needed to bring together the two retail brokerage firms. Immediately prior to joining Bloomberg, he was a Partner in Wipro's Capital Markets team.
Since the late 1990's, Rich has been heavily involved in the industry as a published author, speaker, co-chair, and active participant of key working groups related to international data and messaging standards. He Chaired the Vocabulary Committee for MDDL, Co-founded the Unique Instrument Identification working group in 2001, Co-Chaired the Custodian Forum and Reference Data Working Groups at ISITC, was a key member of the Best Practice group defining 15022 usage, and belonged to ISO WG10 , WG11 and WG8. He has been a participant in various ISDA working groups focused on standards and symbology in the derivatives space and has been involved with the EDMCouncil and working groups defining the DCAM model. He has published white papers and articles covering data, operations, technology and regulatory issues in leading industry journals and news outlets.
Richard currently leads Industry Initiatives and Strategy in the Open Symbology group at Bloomberg LLP. He holds an MBA in Organizational Behavior and Information Technology from NYU's Stern School of Business as well as a B.S. in Industrial Management from Carnegie Mellon University.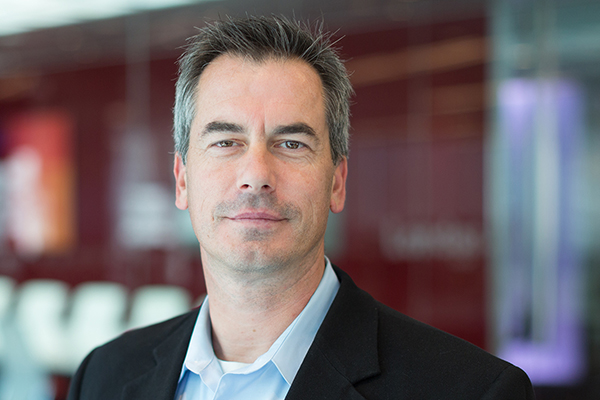 Richard Young
Leads Regulatory Initiatives and Strategy in the Open Symbology group at Bloomberg LP
Richard joined Bloomberg in September 2015, focusing on the promotion of Bloomberg's Open Symbology initiative in the European market. This role includes prioritising the adoption of the Financial Instrument Global Identifier (FIGI) by EU regulators, thereby enabling firms to use the FIGI in their compliance with new EU reporting obligations.
Prior to joining Bloomberg, Richard spent 20 years with the financial messaging and standards body – SWIFT, where he held a variety of roles in sales and marketing. Most recently Richard was Head of Regulatory Affairs at SWIFT, where he contributed to the development of new services arising from regulatory change, including services for reporting to Trade Repositories and reference data/standards initiatives, such as the development of SWIFT's services for the Legal Entity Identifier (LEI). He also led initiatives with EU and other regulators to raise awareness of the operational impacts of regulation, including strengthening the regulatory recognition of financial messaging and reference data standards. This involved a particular focus on the promotion of the ISO 20022 financial messaging standard to EU regulatory bodies.
At various times Richard represented SWIFT in a number of bodies focused on more efficient post-trade processing, including the EU Commission expert group (CESAME) for securities post trading in 2008/9, the EU Clearing and Settlement Code of Conduct monitoring group and the EGMI group on market infrastructure in 2010/11.
Prior to joining SWIFT Richard held product management roles with a leading global custodian for four years, and before that with the London Stock Exchange, where he oversaw the introduction of the institutional net settlement service.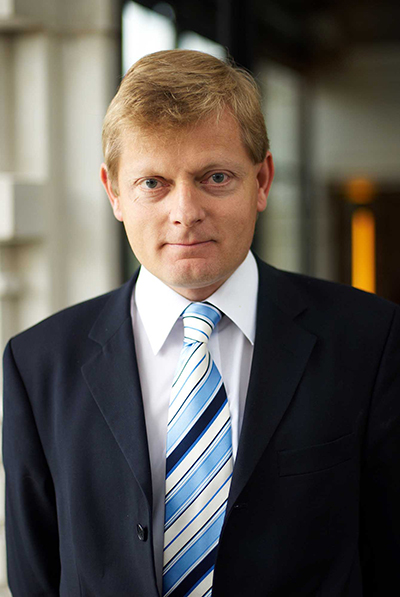 Richard Beatch, Ph.D.
Semantic and Metadata Architect at Bloomberg LP
Richard Beatch, Ph.D., is the semantic and metadata architect for Bloomberg LP, based in Princeton, NJ. In this capacity he serves as the Ontologist behind the development of FIGI and as the author of the FIGI specification which is now an OMG Standard. Richard is a member of the Architecture Board of the Object Management Group. He holds a Ph.D. in Ontology and has worked extensively in the field in roles ranging from Knowledge Architect to various senior management roles at multiple companies. For much of the past decade, his work has focused on financial data and the development of semantics models aimed at optimizing the efficacy of that data.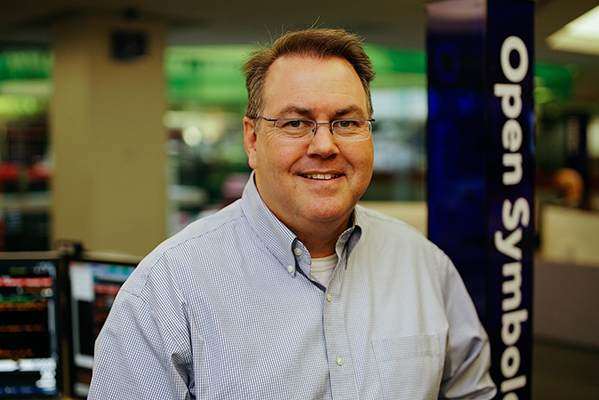 Corby Dear
Open Symbology, Regulatory and Standards Specialist at Bloomberg LP
Corby Dear is a senior data professional with 16 years of experience in the financial industry with extensive knowledge of reference data, market identifiers and corporate actions. Corby is also a member of the ANSI X9 Board of Directors. Corby holds an M. ED. in Business Management from East Stroudsburg University and a B.S. from West Chester University.
In 2009, Corby was part of the creation of the Open Symbology product at Bloomberg and currently serves as the senior Project Manager for Bloomberg Open Symbology. The Open Symbology team is responsible for developing and maintaining a unique, non-changing Financial Instrument Global Identifier for all asset classes and security types found around the world. The Open Symbology team also maintains the corresponding metadata fields attributed to each unique instrument.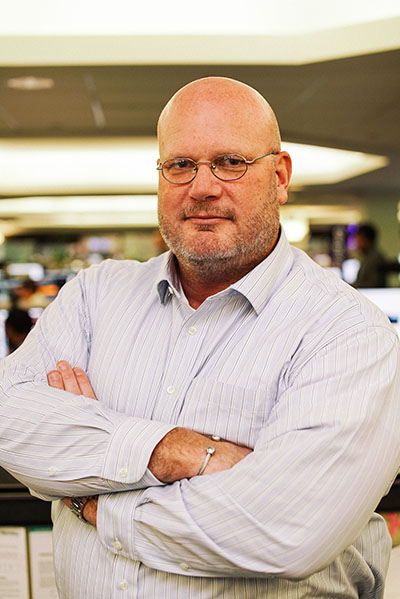 Karen Cacella
Global Team Leader for Open Symbology at Bloomberg LP
Karen Cacella has over 25 years of experience in the financial industry and is currently the team leader for Open Symbology at Bloomberg LP. Karen's team is responsible for developing and maintaining the Financial Instrument Global Identifier (FIGI), as well as working with the industry to provide an open, unique, comprehensive solution for instrument identification across all asset classes. Prior to her current role, Karen managed various products at Bloomberg, and has extensive knowledge of reference data, corporate actions, and market identifiers.